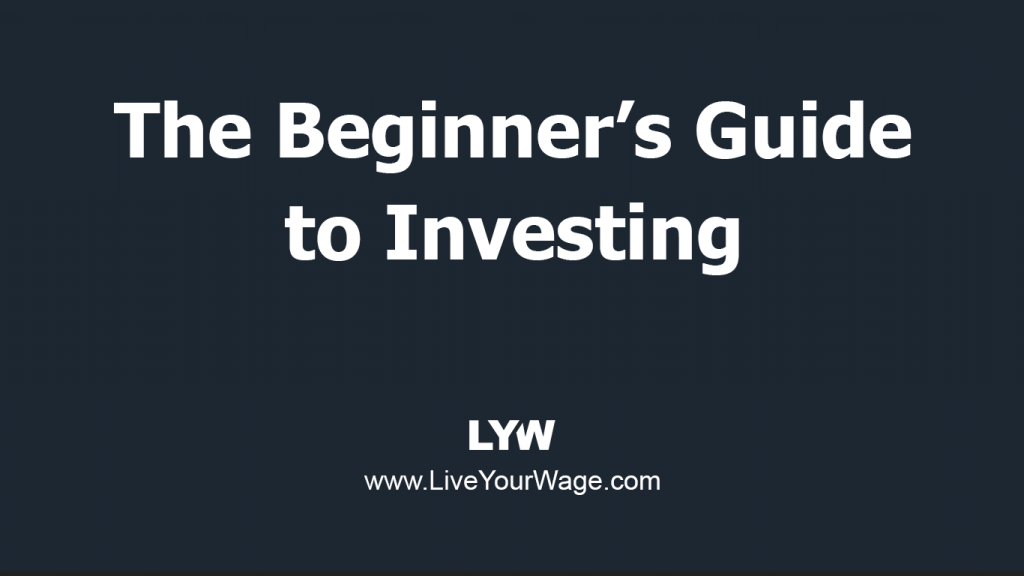 ---
We all have an idea that we should be investing money for our future, but so many of us just don't know where to get started.
I sure didn't.
But over the last 17 years, I've figured out quite a bit about investing.
And the most important thing I learned is that I didn't have to know it all just to get started.
In fact, it's impossible to know it all!
Yet that feeling of uncertainty is exactly what holds so many of us back from taking the very first step.
If that's you, I wrote my Beginner's Guide to Investing just for you.
What is The Beginner's Guide to Investing?
The Beginner's Guide to Investing is a 5-part series that includes only the absolute core information you need to start investing today.
I will break down the core concepts of investing in plain English.
No fancy acronyms.
No cryptic rules.
I'll cover…
different types of investment accounts.
what are stocks and how do we use them.
what the heck is a mutual fund.
the role of a financial advisor, and how they can help, or hurt our investments.
and how do we know we won't lose all our money and end up on the street.
And best of all, the entire series is completely FREE!
So don't let another moment pass. Let's get started right now.
---
The Beginner's Guide to Investing
Part 1 – The Cookie Jars
Let's cover the basics of investing, starting with the different types of investment accounts we can have.
Part 1 – The Cookie Jars
---
Part 2 – The Cookies
Now that we understand that investment accounts are just jars that hold our investments, we can start talking about all the different kinds of investments available to us.
Part 2 – The Cookies
---
Part 3 – Buying All The Cookies
Knowing what investments to buy is hard – even for professionals. So how do we bend the odds in our favor? We buy all of them!
Part 3 – Buying All the Cookies
---
Part 4 – Buying All The Cookies, For Less
Buying ALL the investments sure does sound expensive. Is there any way to make it cheaper for us regular folks?
You bet there is.
Part 4 – Buying All the Cookies, For Less
---
Part 5 – Cookie Sales Are A Good Thing
The stock market goes up and the stock market goes down. In this lesson we'll cover why market declines can be a good thing, and how we can take advantage of them.
Part 5 – Cookie Sales Are A Good Thing
---